Tools & Supplies
Whether you need a new shovel or a sealant, Hyde Park Masonry and Supplies has you covered.


We have in stock: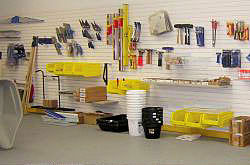 Shovels
Rakes
Wheel Barrels
Sealant
Bonding Agents
Fast Set
And much more...
We carry Sika™ Products
Concrete Admixtures
Epoxies
Adhesives
Sealants
Waterproofing Items
And other Sika™ products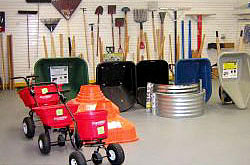 As mentioned, we at Hyde Park Masonry & Landscape Supplies carry a wide range of landscaping and masonry tools and supplies that every DIY homeowner to professionals like masons, carpenters, engineers, and contractors could possibly need.

As long-time industry suppliers, we have built quite a huge inventory of essentials for masonry and landscaping projects of every imaginable scale and complexity. In fact, we're among the most trusted suppliers in Hyde Park, Massachusetts. Whether you want DIY masonry supplies for your small home improvement job or you need dozens of landscaping tools and supplies for your large-scale project, we can surely provide you with everything that you need.


The Hyde Park Advantages
Buying just about any tool or supply you could find can be quite a disaster, especially if the product turns out to be a low quality one. With Hyde Park Masonry & Landscape Supplies, you have the option to choose from a wide array of top quality masonry and landscaping items that we have in store.

The great thing about the tools and supplies that we offer is that they are not low quality ones despite their relative affordability. As property owners ourselves, we know how disappointing it is to invest on products that doesn't provide the results that we expect, which is why we're bent on providing essential landscaping and masonry items that guarantee positive results.


Our Premium Tools and Supplies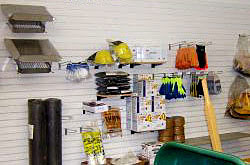 Our company believes that every property owner and industry professionals deserve to have the best materials possible for a truly remarkable DIY or professional landscaping and masonry job. Hence, we only source our tools and supplies from trusted suppliers in the country, such as Oldcastle and Sika. Accordingly, we carry these products from them:

Softscape supplies. Oldcastle offers premium grade supplies to keep softscapes such as plants, trees, and shrubbery healthy and stunning, and the entire softscape area looking attractive all-year long. We carry their high quality organic garden composts, mulches, soil enhancers, shrub and tree planting mixes, manures, soil conditioners, peats, and much more.

Supplies for the hardscapes. From cement to waterproofing, shovel to pressure washers and more, we carry the best products all-year round. We also sell masonry/stone cleaners, masonry detergents, stripping agents, solvents, brushes, trowels, tile grouts, groovers, concrete spreaders, sledge hammers, and many more.

Concrete admixtures. Meanwhile, we also carry products by Sika, a trusted supplier of concrete admixtures. We sell their high grade concrete admixture products for pre-cast, dry, tunneling and mining, and ready mix applications. We have their accelerators, water reducers, retarders, and other specialty admixture products.


Buy from Us
Quality should never be compromised, whether it's just for a DIY landscaping job or for a full-blast masonry project. The beauty of buying from us is you will surely get the benefits that you need from every product you purchase from our store. You'll get premium tools and supplies regardless if you're just purchasing one item or buying in bulk. Contact us or better yet, give us a visit today and see the premium products that we offer in our Hyde Park and Norwood stores.